++++
12/26/2013 #Aztlán-Network-News ~via @Peta_de_Aztlan http://aztlan-network-news.blogspot.com/2013/12/12262013-aztlan-network-news-via.html
++++
---
++++


++++
Luis Rodriguez ‏@luisjrodriguez 26 Dec
Tomorrow I'll be getting petitions to put Luis J. Rodriguez on the ballot for California governor. You can help: http://www.rodriguezforgovernor.org
++++
Green Party of Calif@GPCA
Green Party Announces June 2014 Statewide Endorsements

http://www.

cagreens.org/news/gpca-endo

rses-2014-statewide-candidates

… #capolitics @CalPoliticsRSS @luisjrodriguez @WellsController
++++
#Immigration Reform: Pessimism And Optimism Alike On Prospects For 2014 ~By @Liz_Llorente via @foxnewslatino
http://latino.foxnews.com/latino/politics/2013/12/24/immigration-reform-pessimism-and-optimism-alike-on-passing-law-in-2014/
====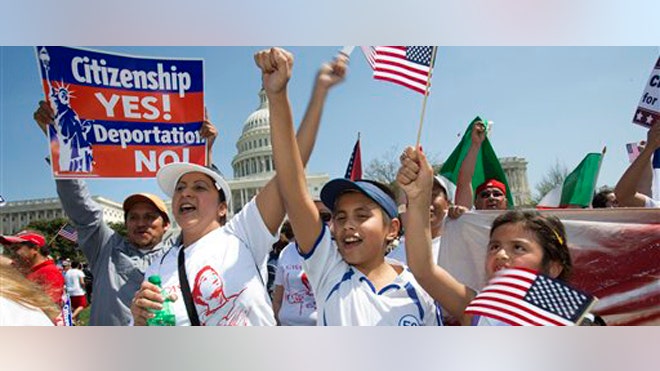 ++++
12/23/2013 Bolivian City Hires Indigenous Aymara Women As Traffic Cops
via @foxnewslatino:
http://latino.foxnews.com/latino/lifestyle/2013/12/23/bolivian-city-hires-indigenous-aymara-women-as-traffic-cops/
====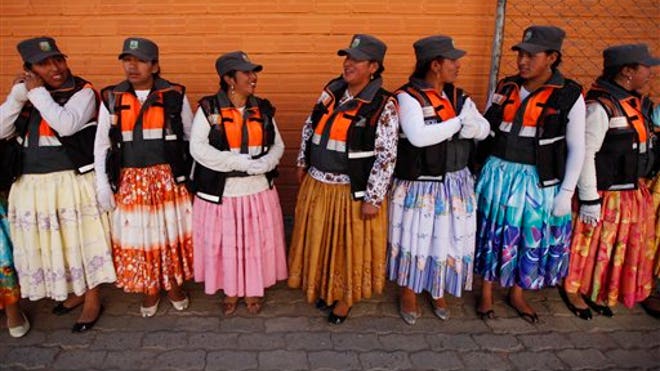 ++++
How the CIA's Secret Plan to Kill #FARC Colombian Rebels Influenced US Law: http://www.thewire.com/global/2013/12/how-cias-secret-plan-kill-colombian-rebels-influenced-us-law/356401/ via @TheWire
====
------
Colombian police forces arrested 17 alleged FARC members in April. (AP)
++++
12/21/2013 Covert U.S. aid helps #Colombia cripple FARC rebel group:
http://www.washingtonpost.com/sf/investigative/2013/12/21/covert-action-in-colombia/
via @washingtonpost
====
====
------
Police outside El Nogal nightclub after the FARC destroyed it with a car bomb in February 2003. More than 20 people were killed. The bombing further united Colombia against the insurgents. (Javier Galeano/AP)
====
------
In February 2003, the FARC took three U.S. contractors hostage after their single-engine Cessna, above, crashed in the jungle near La Esperanza. A covert CIA program was launched to find them. (El Tiempo via AP)
====
------
At the urging of President George W. Bush and Colombian President Alvaro Uribe, left, the CIA program to find the U.S. hostages began targeting FARC leaders with U.S.-provided intelligence and smart bombs. (Charles Dharapak/AP)
====
------
Raytheon's Enhanced Paveway II is a laser-guided bomb upgraded with a GPS-guided capability, which works better against targets in the thick jungle. An encryption key inserted into the guidance system allows the bomb's computer to receive military-grade GPS data used to guide a bomb to its target.
++++
12/19/2013 #Analysis: Windows XP: Microsoft's ticking time bomb: http://www.pcpro.co.uk/features/386077/windows-xp-microsoft-s-ticking-time-bomb @pcpro via @YourAnonNews
====
++++
Support Homeboy Industries @HomeboyInd ~ the largest gang intervention program in the country. Los Angeles, CA http://www.homeboyindustries.org/
====

++++
Luis J. Rodriguez @luisjrodriguez on 2012: http://youtu.be/4cWyjGXK9l4
~Pub Dec 3, 2012 ~Still relevant #Spirals
++++
VIDEO: Luis J. Rodriguez @luisjrodriguez It Calls You Back - Part 1:
http://youtu.be/-6MWBFS_0t8 ~Uploaded Oct 30, 2011
++++
VIDEO: Luis J. Rodriguez @luisjrodriguez: It Calls You Back - Part 2:
http://youtu.be/3nMm_4oL6fM ~Uploaded on Oct 30, 2011
++++
---
+++++++++++++++++++++++++++++
Aztlan-Network-News Blog ~via @Peta_de_Aztlan
http://aztlan-network-news.blogspot.com/

Connect Up! Network Aztlan Yahoo Group
http://groups.yahoo.com/group/NetworkAztlan_News/

Network-Aztlan Home Page
http://www.networkaztlan.com/
+++++++++++++++++++++++++++++